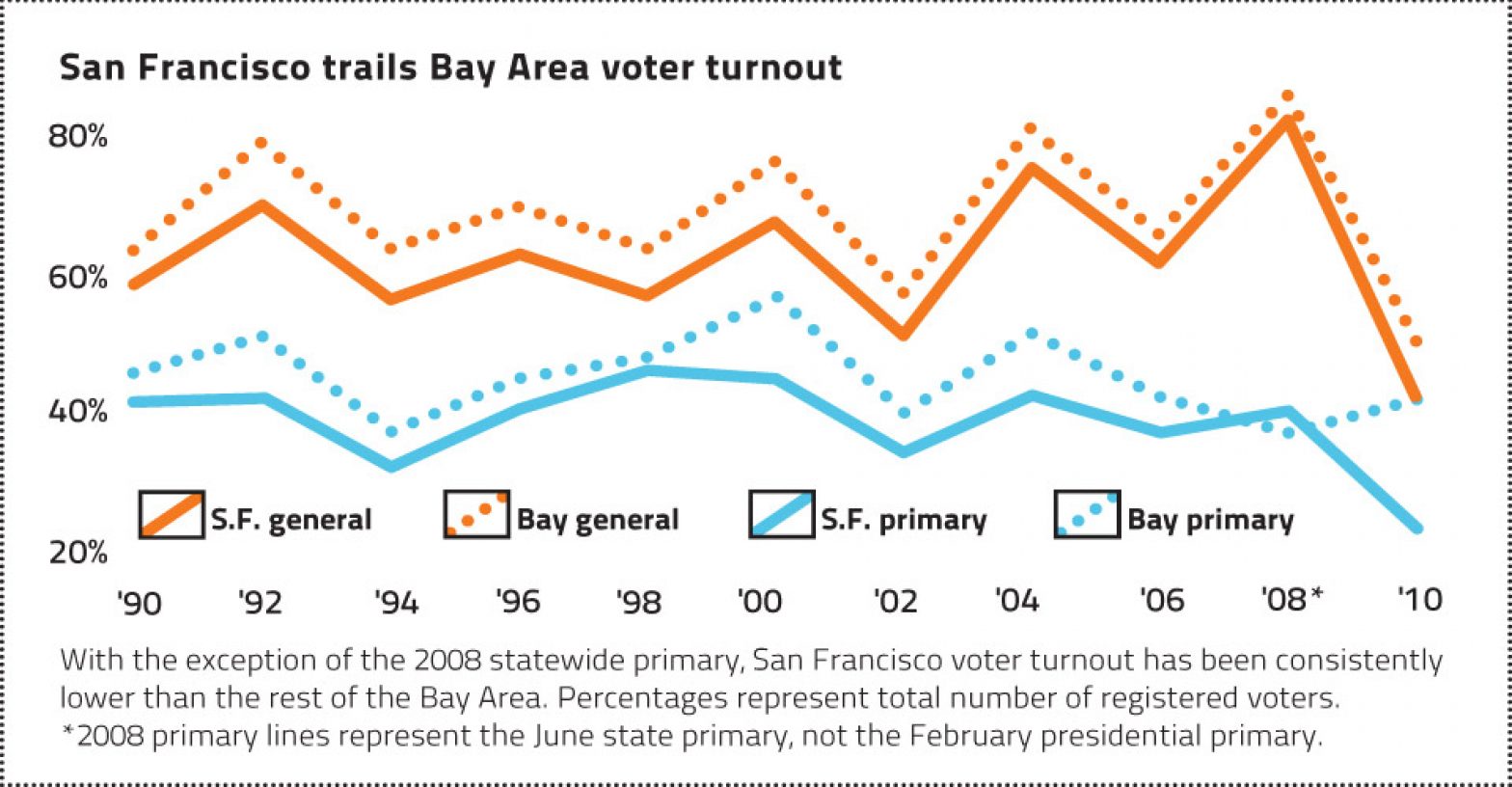 Demographics may play role in low numbers seen on election days
San Francisco voters overall do not have too much in common with defeated GOP candidate Meg Whitman. However, they share one trait: Politically active as they may be, much of the time they cannot be bothered to vote.
The daily street protests forming the backdrop of the city's life for generations belie a lack of engagement at the ballot box. San Francisco has consistently one of the worst voter turnout records in the Bay Area and even the state.
While press coverage of Whitman's repeated failure to show up to the polling place forced her to "apologize" to the voters during her first televised gubernatorial debate with Jerry Brown in late September, San Francisco officials are sounding decidedly less moralistic.