@font-face {"Cambria"; }p.MsoNormal, li.MsoNormal, div.MsoNormal { margin: 0in 0in 10pt; font-size: 12pt;"Times New Roman"; }div.Section1 { page: Section1; }
On the night that San Francisco Giants fans took to the streets delirious over a World Series championship, a tamer crew of folk including cartographers and poets gathered to mark the release of "Infinite City: A San Francisco Atlas."
The collection of fanciful maps of the city combines disparate but creatively juxtaposed items such as World War II shipyards and African-American political and musical landmarks, as drawn together in "Shipyards and Sounds: the Black Bay Area Since World War II." Other maps are called "Death and Beauty: All of 2008's Ninety-Nine Murders, Some of 2009's Monterey Cypresses"; and "Graveyard Shift: The Lost Industrial City of 1960 and the Remnant 6 A.M. Bars."
The book is part of a project started as a collaboration for the San Francisco Museum of Modern Art's 75th anniversary celebration. Author Rebecca Solnit worked with artists and mapmakers to issue six broadside copies of maps, with each release linked to live art events. The broadsides grew into this expanded compendium.
Solnit has established herself as a prolific nonfiction author whose books are unique explorations of events, objects, spaces and experiences. Some of her previous work includes "A Paradise Built in Hell: The Extraordinary Communities That Arise in Disaster" and "Hollow City: Gentrification and the Crisis of American Urbanism."
In a similar vein to Chris Carlsson's "Shaping SF" local history project, "Infinite City" presents the city from the sidewalks and bedrooms on up, depicting the lives of city residents whose points of view don't usually make it into history books. Carlsson was one of 35 contributors to the book.
"It was a remarkably flexible process but of course, it drove some people nuts," said Ben Pease, who created most of the maps with his wife, Shizue Seigel. "I had a really good time working on the project. I've never worked with so many people in my life."
Solnit paid homage to everyone involved in the "colossal, sprawling, messy project," saying they represented the diversity of the Bay Area.
"Writing is so solitary, and this was like being Busby Berkeley," Solnit said.
Heather Smith, a writer for the neighborhood news website Mission Local, was asked to contribute an essay about San Franciscans over 100 years old. She relished the challenge of tracking down elderly people who, to a certain degree, live off the technological grid. So many had different perceptions of the same things. San Francisco, Smith said, is a place most individuals feel they own.
"It's a very territorial place, and I like the idea of creating an object that is all of these different people kind of marking their turf and how they see things," she said.
Patrick Marks, owner of the Green Arcade bookstore on Market Street at Gough Street, has copies of every broadside map issued by SFMOMA and hosted the "Infinite City" book release. He said this project draws from the writers' varied views, artistic abilities and walks of life.
He echoed Solnit's sentiments that "Infinite City" was a Valentine to the city.
"There are moments in the map that are beautiful and sublime," Marks said, "and there are moments that are cartography as provocation."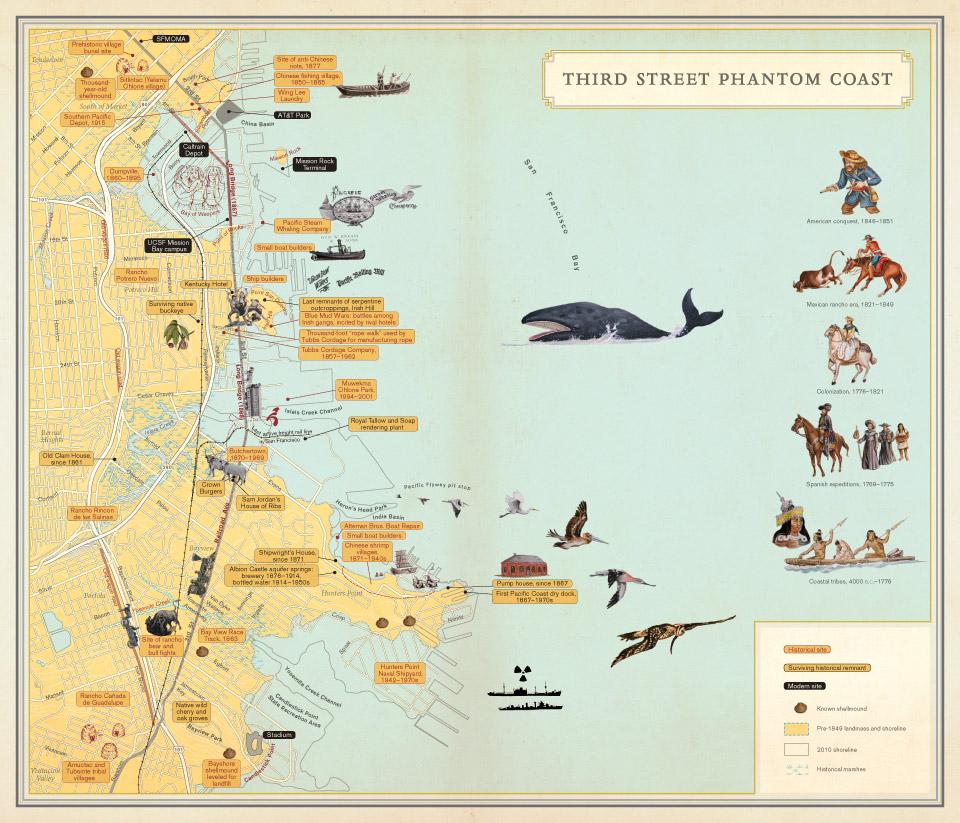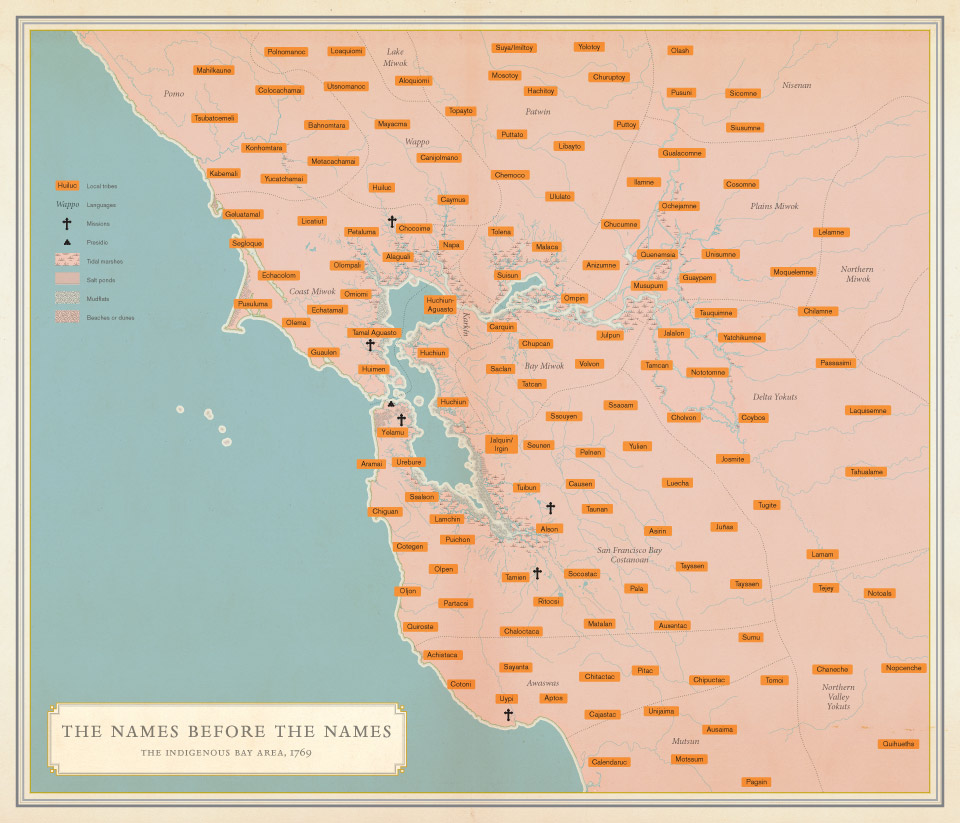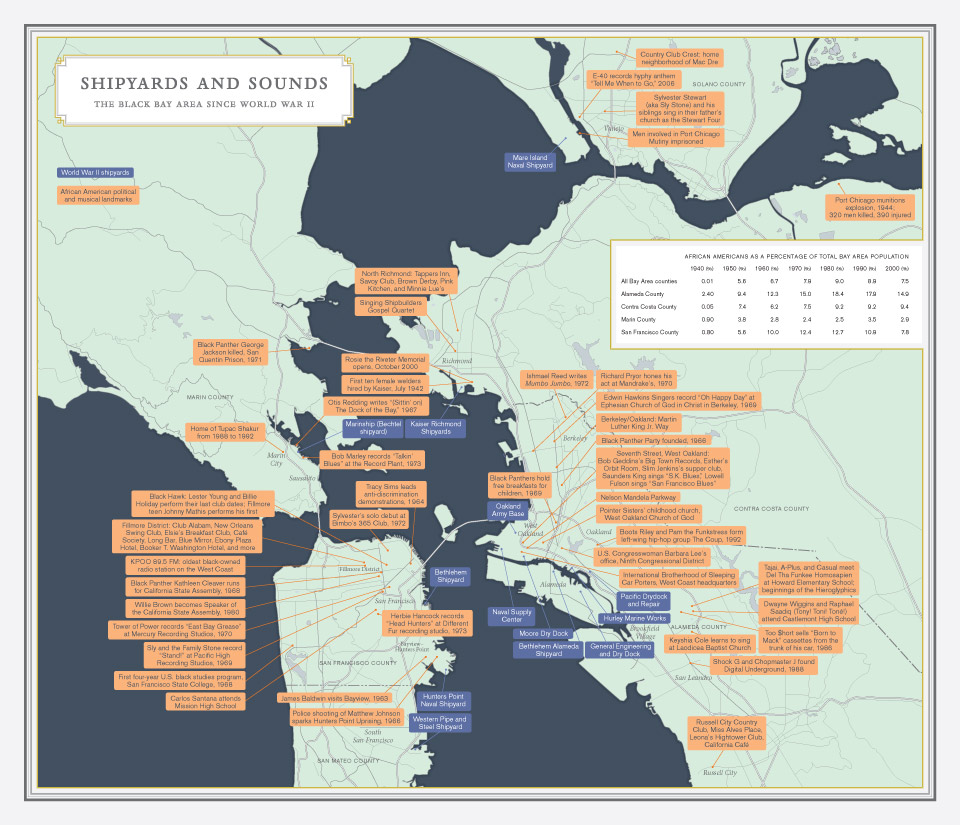 ---
A version of this article was published in the fall 2010 edition of the San Francisco Public Press newspaper.
Read select stories
online, or
buy a copy
.