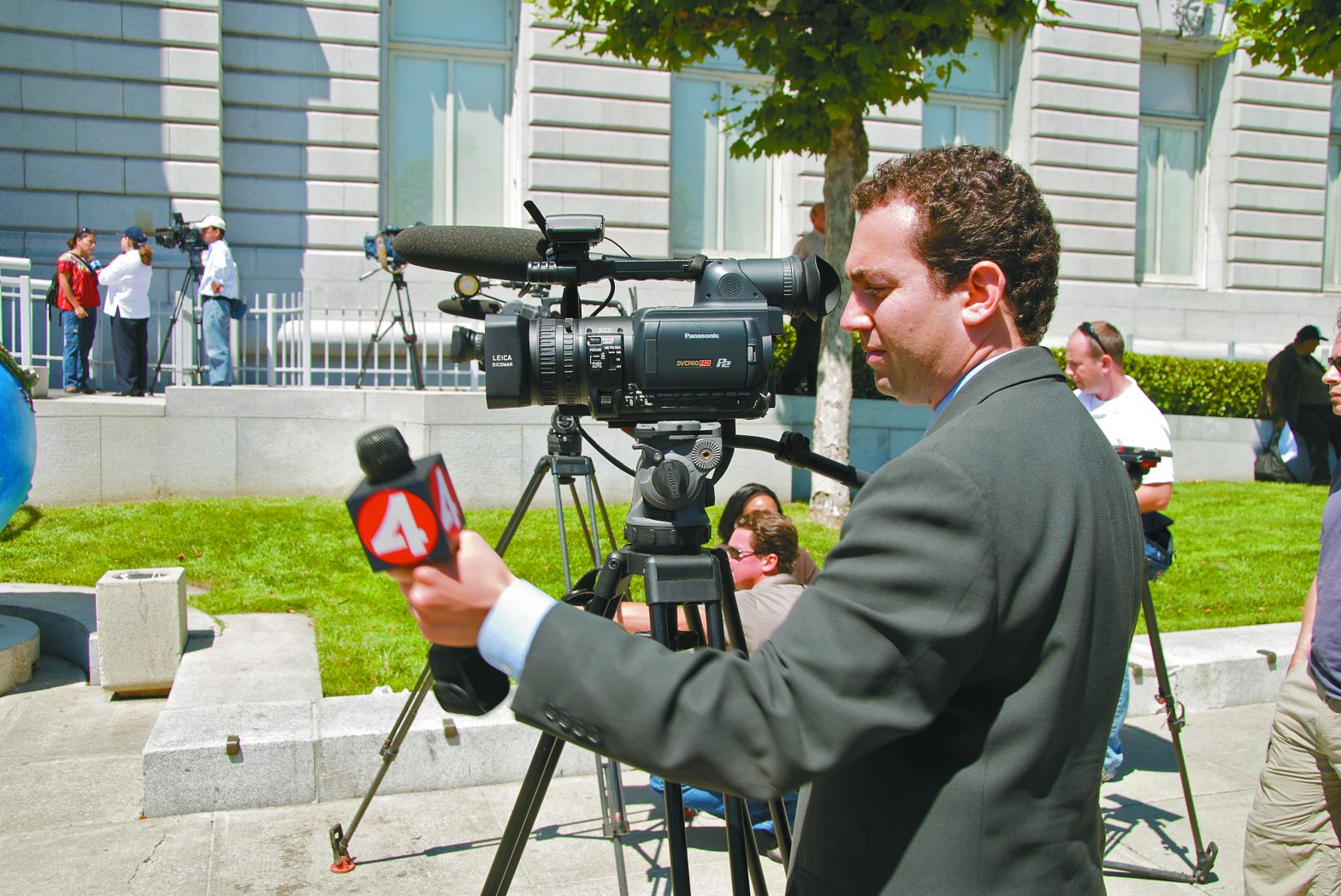 BROADCASTING: Multi-person news teams turn into solo 'VJs'
This article appeared as part of the Public Press' Spring print edition media package of stories.
Local TV stations, the No.1 news source for people in the Bay Area, are scrambling to adapt their news formats and slash budgets to fend off the triple threat of diminishing ad revenue, growing Internet adoption and cable news. To do so, they are using technology to turn multi-person news teams into solo "VJs." News directors say it is the best use of dwindling resources and gains in technology. But critics say the cost to local viewers is less information about substantial topics and more crime and weather coverage.