Public Press will host and moderate May 5 event
Since late January, San Francisco's mayoral candidates have appeared regularly at public forums and debates. And there are more to come between now and June 5, election day.
When he looked over the calendar, Shaun Haines, president and founder of San Francisco Black Community Matters, noted that various demographics were holding events that focused on their key issues.
"We've seen the LGBT community do that. They've had multiple forums. I've seen the Latino community do that," Haines said. "We're seeing that now with the Asian-American community."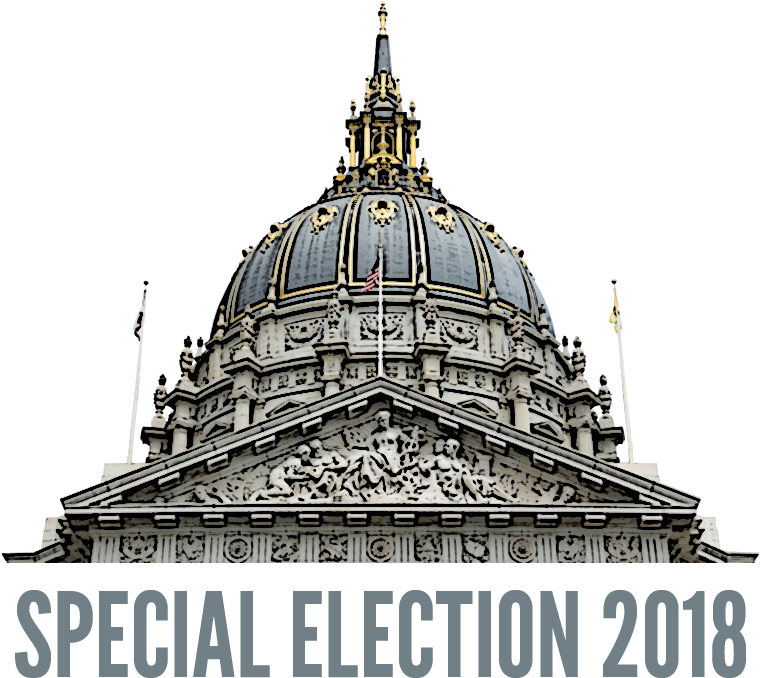 Something was missing. Where was an event highlighting the concerns of San Francisco's African-American communities? On Saturday, Haines will help fill that gap with "Facing the Voters: A Candidate Forum," in partnership with his peers at two other groups: San Francisco Black Leadership Forum and Black Young Democrats of San Francisco. Organizers are inviting all candidates running for San Francisco mayor, District 8 supervisor, Superior Court and the 12th Congressional District.
The morning forum will be held at the Kanbar Performing Arts Center, on Page Street, off Market. The San Francisco Public Press will host the free event, with publisher Lila LaHood moderating.
Haines has been to five events this election cycle, and few blacks have been in the audience. "Sometimes I feel like I'm the only one in the room," he said. He hopes this event will be different.
His sense of solitude is rooted in statistics. More than 40,000 African-Americans have left San Francisco since 1970, when they were 13 percent of the city's population, U.S. Census Bureau data show. By 2016, they constituted only about 6 percent of residents.
That makes the demographic easy to lose track of, said D'Vonte Graham, president of Black Young Democrats.
"If you're running a citywide election, if every black person in San Francisco votes for you, you probably still won't win," Graham said. It makes sense for candidates to strategically focus on other demographics, he added, like Asian-Americans, who make up 34 percent of city residents, or homeowners, who constitute 37 percent of all households.
Graham said he hopes this forum will address issues that disproportionately affect black residents: economic equality, police accountability, criminal-justice reform and bail reform. "We shouldn't have to buy back our freedom, because some folks just don't have the resources to do that," he said.
The city's southeast sector, one of the few remaining African-American enclaves, is undergoing a transformation. A mega-project containing 10,500 new housing units, 885,000 square feet of retail and entertainment space, and 5.15 million square feet of office space will rise over the next decade. The development will bring new affordable housing, luxury apartments, jobs, park space and foot traffic. One chief impact could be a new wave of gentrification, further squeezing the black population. But recent revelations that tests for radioactive soil appeared to be fraudulent may slow construction and displacement.
Graham sees potential for a slightly different version of this future, in which the area's new vitality is driven largely by new, black-owned businesses. A mural along Third Street would lay out the events that led to this: how the black population surged during the 1940s, as people departed the South and sought wartime jobs in San Francisco's shipyards during the Great Migration; how those numbers steadily grew and then began plummeting three decades later, thanks in large part to the city's practice of "redeveloping" blighted areas and pushing out residents in the process.
The mural's final panel depicts an event that has yet to occur: the return of the African-American population. How might that happen?
"I know that Mayor Ed Lee gave Twitter a tax break as an incentive to move to Market, because that place was destitute," Graham said, "so I'm thinking the next mayor, hey, give black-owned businesses on Third Street a tax incentive." A multiyear tax holiday might attract former residents back to the district to set up businesses.
Graham called his idea "outside the box." San Francisco's next mayor will have an opinion about that.
---
"Facing the Voters: A Candidate Forum" will be held Saturday, May 5, from 9:30 a.m. until noon at the Kanbar Performing Arts Center, 44 Page St., between Franklin and Gough streets. Register here for this free event.