"We've put safety at the heart of everything we do," declared Uber CEO Dara Khosrowshahi in a blog post on the firm's website in 2018, one year after taking over the firm.
Since then, the San Francisco-based ride-hailing giant has advertised that it is "embarking on a new chapter of transparency, connectivity and community right here in the city we call home."
Last month, the company sought to position itself as a corporate leader in accountability when it released a long-awaited safety report. It said that in 2017 and 2018 there were 5,981 accounts of sexual assault, 19 fatal physical assaults and 107 people killed in vehicular accidents in relation to its service throughout the United States. Uber emphasized that these incidents constituted only 0.0003% of the 2.3 billion rides during this period and said nearly all of them ended without any safety issue.
But the report does not include thousands of accidents involving the Uber app — both fatal and nonfatal — that the firm knows about.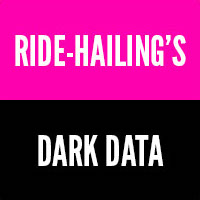 The report claims that the rate of traffic-related fatalities associated with the Uber app are roughly half of the national average for all vehicular traffic. But by its own account, Uber excluded from its tally of fatal accidents 22 deaths documented in its own records, on the grounds that it could not locate them in the Fatality Analysis Review System, a federal database of traffic deaths. Although Uber cited various reasons why fatalities generally may not appear in this database, the firm offered no details on the excluded cases.
Uber also did not include an unknown number of fatalities that occurred during the period when drivers were logged into the app and awaiting ride requests, such as when an Uber driver fatally struck 6-year-old Sophia Liu in San Francisco in 2013.
And the company's report did not include any nonfatal vehicular accidents, which in the general population account for the vast majority of crashes in which someone is hurt, according to the National Highway Traffic Safety Administration. Fatal traffic accidents amounted to just 1.7% of nonfatal injury accidents nationwide, a 2017 agency study found.
Two state reports indicate that nonfatal accidents involving ride-hailing vehicles total many thousands just in California. These include the Uber-related accidents that injured Jordan Medina, Ruth and Robert Robinson, and Margaret Schimmel, which are described in accompanying stories.
One of those state reports, a 2015 PowerPoint presentation prepared by the California Public Utilities Commission, shows that as of August 2015 ride-hailing drivers were involved in more than 1,100 traffic accidents or incidents per month.
The second, a 2017 joint study by the commission and the California Department of Insurance, found that ride-hailing accidents and incidents had generated 9,388 claims that resulted in $185.6 million in losses in 2014, 2015 and 2016.
Uber is six times the size of its largest U.S. rival, Lyft, suggesting that the majority of the accidents reported in the two studies involved its drivers. These figures do not include any accidents since 2016.
Uber's safety report said it focused on fatal accidents because they are easier to classify consistently and align with the Fatality Analysis Review System. Spokesman Andrew Hasbun did not respond to a request for comment about accidents not included in the report.
It is difficult to assess the number of traffic accidents Uber drivers have had in California not only because Uber has not released that information itself, but also because the firm has insisted that the utilities commission, its primary regulator in the state, keeps them secret (See: "California Agency Is Hiding Uber and Lyft Accident Reports.")
The commission requires every ride-hailing firm to submit an annual report that includes "each accident or other incident" reported to the company, with the cause, date, time, location, whether the driver was found guilty in a criminal prosecution or liable in a civil lawsuit, and the amount paid to any party.
But after intense lobbying by Uber and Lyft, the commission in 2013 inserted into its regulations a one-sentence footnote declaring the annual reports confidential. Ever since, the agency has refused to release them to anyone.
Uber's report says that in recent years it has added many new safety policies and features. These include:
Strengthened background checks on drivers.
A "safety toolkit" that contains a suite of in-app features that lets passengers and drivers have friends electronically follow their ride in real time and quickly report emergencies.
Sexual misconduct education materials for drivers and riders.
Electronic "bike lane alerts" in the app that tell riders when their dropoff point is near or along a bike lane.
A "Dutch reach" awareness video recommending a method of opening doors that helps riders look out for bicyclists.
Lyft also has said that it recently added new safety features to its app, including:
Continuous monitoring of drivers for any criminal convictions.
Advance license and photo verifications that let riders confirm the driver and vehicle license plate of their ride before they get in.
Location sharing that lets riders electronically send their route and estimated arrival time to friends.
An in-app 911 button that provides immediate access to emergency help and displays current location and vehicle information.
But it will remain difficult to measure how well these features work — and how safe these rides are — until Uber, Lyft and state regulators provide a full accounting of the accident records they continue to keep secret.
---
See accompanying stories in this project: