Two state legislators and the chairman of San Francisco's transportation board say the California Public Utilities Commission should release secret safety records on thousands of ride-hailing accidents.
Their comments came in response to a San Francisco Public Press investigation that found the agency has been keeping confidential reports on accidents involving Uber, Lyft and other app-based transportation firms for more than six years.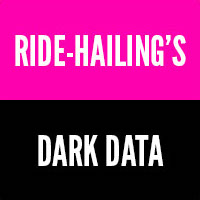 "Crash data for ride-hail services should not remain secret," San Francisco Supervisor Aaron Peskin, who chairs the county transportation authority board, said in an email. "There is no reasonable justification for withholding this information from first responders, data analysts and public policy makers, all of whom rely on good data to ensure the safe operations of ride-hail services for the traveling public and all road users."
The utilities commission is the only agency in California that collects comprehensive data on ride-hailing safety through annual reports it requires from the firms. But the Public Press found that it has kept the data under wraps on the basis of a confidentiality clause — a one-sentence footnote — that was inserted into its regulations in 2013 amid heavy industry lobbying, without public notice.
San Francisco and other jurisdictions throughout the state have told the agency they need the data to improve road safety and traffic management. But Uber and Lyft have opposed making it public, and the commission has refused to release it to anyone. Only in October, after the Public Press made multiple requests for the safety data and information about the origins of the footnote, did the agency say for the first time that it would reconsider the confidentiality clause.
Senator Jerry Hill, who represents San Mateo and northern Santa Clara counties, chairs the subcommittee on gas, electric and transportation safety. Hill said in a text message that the annual reports submitted to the commission should not be completely confidential, and should be subject to the California Public Records Act.
"Transparency should be the underlying premise for these reports," Hill wrote. Any claims that information must be withheld as 'trade secret" should be "weighed against the overarching concerns for public safety and public good."
Assemblywoman Lorena Gonzalez sent a strongly worded letter to commission President Marybel Batjer in response to the Public Press investigation. "I welcome this review, especially in light of recent, troubling reports of the spotty safety record of some of the TNCs," Gonzalez wrote on Jan. 9, referring to transportation network companies, as ride-hailing firms are known.
"As the commission considers modification to its TNC data regulations, I implore it to keep in mind the health, safety, and welfare imperatives that justify access to the TNC data," she added.
Gonzalez, a San Diego Democrat and chair of the Assembly appropriations committee, noted that the agency's decision to keep the data secret was discretionary. "It is important for the commission to keep in mind that state law does not require the commission to maintain the confidentiality of TNC data, as a general matter," she wrote. "And there is compelling reason to make such data available to government agencies and, in some cases, the public at large."
In an interview, Gonzalez said she was awaiting the agency's reply but, "we're prepared to legislatively override, if possible, to audit and use all the tools possible to get them to change their procedures. It's too important."
She initially weighed in with a tweet: "It's more than shameful that the CPUC seems to have given these companies a pass when it comes to public safety and transparency. They let Uber/Lyft write their own rules & then let them hide the consequences from all of us."
Gonzalez has been focused on the ride-hailing industry for some time, and authored Assembly Bill 5, which took effect on Jan. 1. The law is intended to require Uber, Lyft and other "gig economy" firms to treat independent contractors as employees, which would give them more job protection but also make them more costly to hire. The firms have maintained that their drivers are properly classified as independent contractors, but are nonetheless mounting a costly ballot initiative campaign to exempt themselves from the law. Uber and Postmates, a delivery service, also have filed a lawsuit challenging the measure.
Loretta Lynch, who was president of the commission from 2000 to 2002, said in an email to KGO Radio talk show host Pat Thurston that the agency's decision to keep the data secret was "a very stinky deal."
"It shielded Uber and Lyft from almost all regulation by the cities, who have been hamstrung by the PUC's let's just say ultra minimalist regulation," Lynch added.
Senator Hill noted that agency president Batjer took office in August. "I'm encouraged that the new leadership at the public utilities commission is looking seriously at this issue," he said.
Terrie Prosper, a spokeswoman for the commission, said the agency would respond to Gonzalez's letter.
Representatives of Uber and Lyft did not respond to questions seeking comment on whether company officials believed that safety data could be released while still protecting trade secrets and private information.
On the basis of the footnote, the commission has denied all known requests for the safety data from government officials, journalists and private parties. The commission has primary regulatory authority over ride-hailing firms, while local jurisdictions regulate taxicabs.
---
RIDE-HAILING'S DARK DATA
Uber and Lyft publicly proclaim their commitment to safety and transparency. But in dealings with regulators and in fighting accident lawsuits, they demand secrecy. Reporter Seth Rosenfeld digs deep into the record.
See previous stories in this project: