San Francisco residents will retain their ability to debate how, for whom and where to build housing within city limits. That's because the Board of Supervisors today just barely made its deadline to pass a state-mandated plan to build 82,000 housing units within eight years.
Not hitting the Jan. 31 deadline to pass the city's plan, called the Housing Element, would have resulted in an immediate loss of hundreds of millions of dollars from the state for affordable housing and transportation.
It would also have made approvals for some new buildings automatic. Many city permitting and construction regulations would have gone out the window, and the state could have levied monthly fines up to $100,000.
Still, not everyone is happy with the plan.
One advocate for affordable housing, Sarah "Fred" Sherburn-Zimmer, executive director of the Housing Rights Committee, called these threats "state blackmail." Community groups that want more homes for the working class worry that even in the current plan, displacement of low-income residents of color is possible because it focuses too much on building market-rate apartments.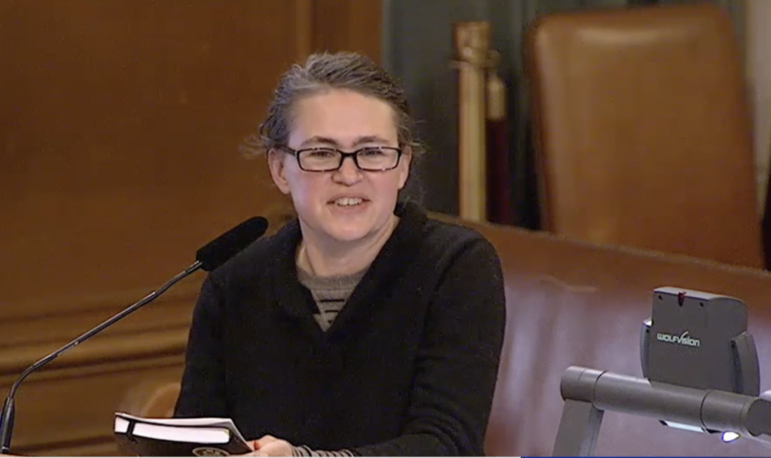 Though the Board of Supervisors unanimously passed the Housing Element, several supervisors have questioned whether under the new plan affordable housing would get built. "The devil is going to be not in the Housing Element itself, but actual implementation along the way," said Aaron Peskin, who this month once again took the job of board president. Executing on the plan, he said, is "going to be a lot of work, and is easier said than done."
Others have expressed less concern about affordable housing than what they call the overemphasis on high-density infill development in their neighborhoods. Over all, the pro-housing construction lobby has expressed satisfaction with the city's new plan.
Of the 82,000 units the plan envisions, 46,000 must be affordable. That would be a tall order, as that goal is more than six times the affordable housing erected in the last eight-year cycle ending in 2021.
The Planning Department said the plan centers on community needs and racial equity. As the Public Press previously reported, some advocates said it falls short on those goals.
For San Francisco, retaining control means Planning will continue to have significant leverage over what gets built, and the Board of Supervisors will still enjoy discretionary approval powers.
But there's still one more danger on the horizon: If the city does not make significant progress toward its targets, the state can impose streamlined approval for projects that meet state requirements and disregard city rules.
The plan will become law after it goes to Mayor London Breed for her signature.
Other local newsrooms have covered angles on the Housing Element that deserve a closer look:
What are your thoughts on the supply of affordable and market-rate housing? Let us know!