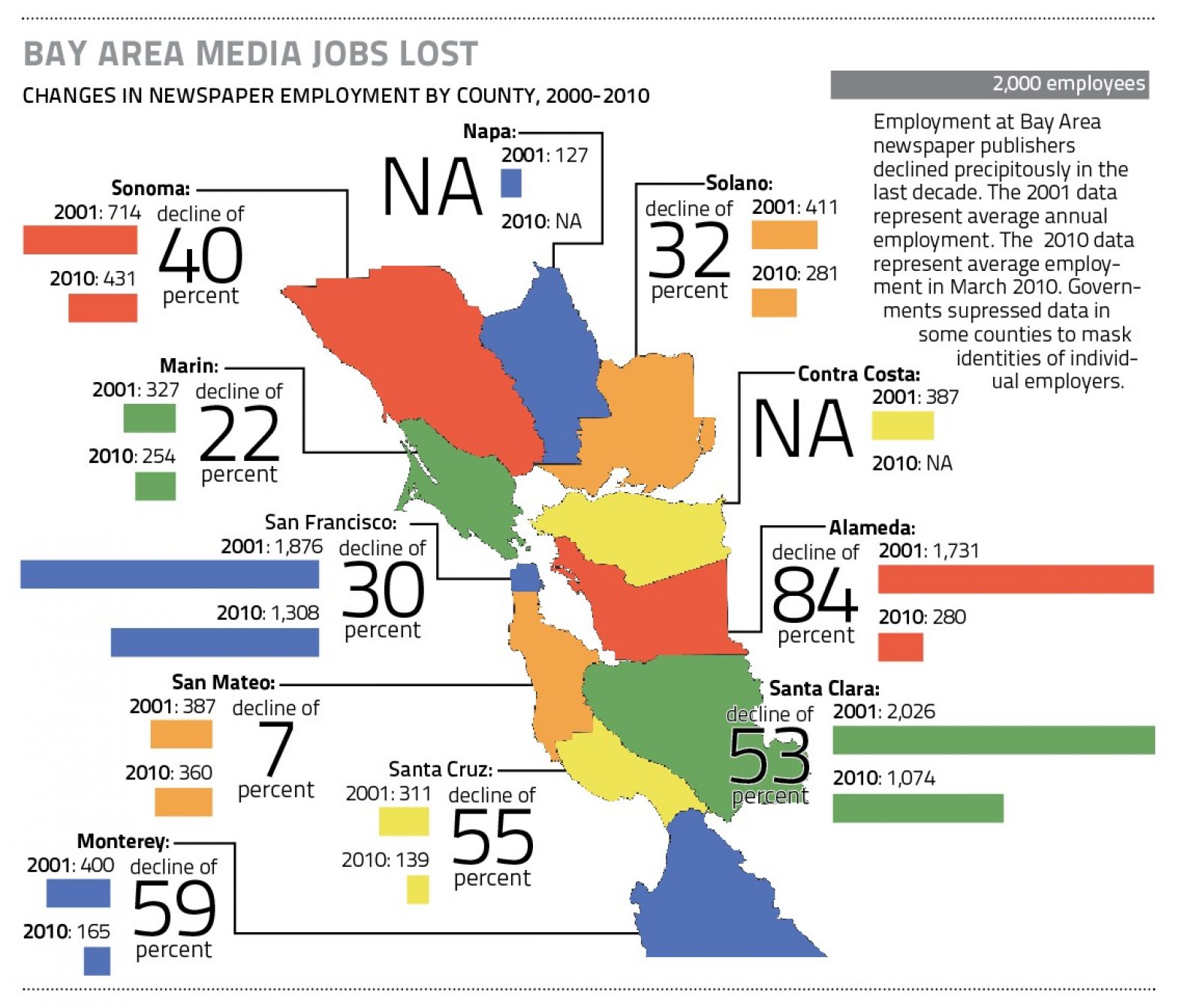 MEDIA CENSUS: Newspapers hardest hit, losing nearly 4,000 workers
This article appeared as part of the Public Press' Spring print edition media package of stories.
State and federal labor statistics show that employment among Bay Area media workers fell 43 percent since 2001, a result of massive restructuring at local news outlets whose financial losses measured in the billions of dollars. Newspapers were hit the hardest, shedding upwards of 4,000 employees. As dozens of papers merged in an effort to cut costs, reporters who used to compete for scoops found their jobs redundant. While employment appears to have risen in the television and radio sector over all, journalists among them did not fare so well, state employment data suggest.