(Updated at 5:35 p.m. March 13)
---
Uber and Lyft can no longer keep their safety reports quite so secret.
Reversing a long-standing policy of extraordinary secrecy, the California Public Utilities Commission unanimously voted Thursday to rescind an obscure footnote that granted sweeping confidentiality to safety reports that must be filed by Uber, Lyft and other ride-hailing companies about accidents and assaults connected with their services across the state.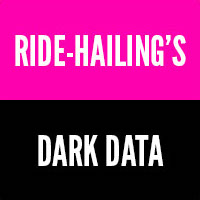 Commission President Marybel Batjer declared that the decision would promote transparency not only in an industry that plays an increasingly outsized role in the lives of Californians, but also in the commission's own often-criticized regulation of it.
"It is time that the TNCs are subject to the same obligations as other utilities that the commission regulates," she said, referring to transportation network companies, as the ride-hailing firms are technically known.
Batjer said that transparency "into our operations, while maintaining the privacy of individual users, is essential for the state and local governments and the public to ensure that the TNCs are operating with the highest safety standards, and to mitigate impacts on traffic congestion, transportation systems and greenhouse gas emissions."
The commission's 5-0 decision removes the secrecy footnote for all future annual reports that each ride-hailing firm must file. The reports cover subjects including the total number and location of trips, instances in which drivers are allegedly under the influence of alcohol or drugs, alleged assaults involving the services and traffic accidents.
Past reports still secret
However, the vote left the confidentiality clause in place for previously filed annual safety reports — a commission position that has continued to frustrate officials at local government agencies who say they need the data to improve traffic management and safety. Those reports contain data on thousands of traffic accidents that occurred around the state from 2014 through 2019
"Basically it is a start but not a finish," said Loretta Lynch, who served as commission president from 2000 to 2002 and as a commissioner through 2005. She has criticized the agency as being overly close to industry. "The commission could have and should have gone much farther to ensure safety and transparency and should release all the records — not just future records — without delay," she added.
"Government cannot fulfill our obligation to conduct the public's business in public if the data underlying our policies is kept secret."

— Senator Jerry Hill, who represents San Mateo and northern Santa Clara counties
The vote follows an investigative report by the Public Press published Jan. 7 revealing that the one-sentence confidentiality clause was inserted deep into lengthy 2013 regulations as footnote 42 — without public notice, amid intense and sometimes illegal industry lobbying.
During the last six years, the Public Press found, the commission has cited the footnote as the basis for withholding the safety data from members of the media, the public and even other government agencies.
Moreover, even as the commission concealed the data, it conducted few studies of the firms' driver training programs, the adequacy of their programs to screen driving records and whether there are patterns of accidents that could be addressed through safety measures, according to the agency's responses to the newspaper's requests under the California Public Records Act.
"We have only had one staff member assigned to work on TNCs for much of the past three years, meaning we have unfortunately done little analysis regarding the affects (sic) of the industry," Garrett Toy, an attorney in the commission's legal department, wrote in an email on June 10, 2019. He added, "We hope to increase our regulation going forward."
The newspaper disclosed a previously unreported agency PowerPoint summary of the secret annual reports showing that the number of accidents acknowledged by the ride-hailing firms totaled more than 1,100 per month statewide as of August 2015, with incidents such as drivers crashing into other vehicles and running over customers' feet.
Moreover, a separate study by the commission and the California Department of Insurance, also previously unpublicized, determined that insurance companies incurred $185.6 million in payouts from 9,388 claims related to traffic accidents involving ride-hailing vehicles across California for the years 2014 through 2016.
The Public Press' reporting prompted calls for greater transparency about the data from San Francisco Supervisor Aaron Peskin, Assemblywoman Lorena Gonzalez of San Diego, and Senator Jerry Hill, who represents San Mateo and northern Santa Clara counties. In an email Thursday, Hill praised the vote as a public service, writing, "Government cannot fulfill our obligation to conduct the public's business in public if the data underlying our policies is kept secret."
City Attorney Dennis Herrera's office on Friday praised the commission's vote. "The California Public Utilities Commission has taken an important step to make ride-hailing data available to the public," Herrera said in a press release. "Uber and Lyft have tried to hide their information from local governments for more than six years, stonewalling as they saturated city streets with traffic."
Since at least 2017, Herrera's office had joined other city agencies — including the San Francisco Municipal Transportation Agency, San Francisco County Transportation Authority and the San Francisco International Airport — in urging the commission to make the annual reports public. Municipal agencies in San Diego, Los Angeles and Berkeley made similar entreaties. They contended data in the reports was vital to understanding how the burgeoning ride-hailing business affected their traffic, the environment and public safety.
However, the commission denied all of their requests, citing footnote 42. Herrera eventually obtained a court order last year to enforce a subpoena compelling Uber to release the information directly to him. (Lyft previously complied with a separate subpoena.) The records remain under seal at his office as it investigates whether ride-hailing firms have violated laws on civil rights, public nuisances and the minimum wage.
The commission's vote adopts a proposed decision it had issued February 7. It means that going forward, each annual report would be presumed public unless the ride-hailing company could justify —with sworn legal arguments and specific facts — why it should be confidential in whole or part.
Data release no longer a competitive threat, CPUC says
The decision explains the agency's reasoning. It noted that when California became the first state to regulate ride-hailing, in 2013, the commission required each firm to submit the detailed annual reports. But it allowed the "nascent" firms to submit them confidentially because it accepted their claims that making the data public could compromise sensitive information and place them at "an unfair competitive disadvantage."
But since then, the decision says, the agency has gained a greater understanding of ride-hailing operations that requires ending the presumption of confidentiality.
At this point there are no rivals to Uber and Lyft's huge market share, it says, a fact that undercuts their claims that releasing the data would harm their business.
Meanwhile, the commission has gradually adopted stricter standards for all regulated companies seeking to keep records they submit secret. For decades it was routine for firms in various industries to simply stamp their papers with a confidentiality notice.
But the law has evolved and companies are "no longer entitled to a presumption of confidentiality," the decision says. Under commission rules adopted in 2017, known as General Order 66-D, they must make a detailed showing of why each page, section or field of a document must be confidential based on current law and the information at issue.
Genevieve Shiroma, the commissioner who wrote the decision, said just before Thursday's vote that the agency had considered comments on it from ride-hailing firms and local government officials.
"Overall," she said, "we concluded that there is no compelling or legal reason to retain footnote 42 and a presumption of confidentiality." Nor is there reason that data submitted by ride-hailing firms should receive greater confidentiality than that submitted by other industries that are subject to the 2017 commission rules, she said.
Commissioner Martha Guzman Aceves noted that the decision was consistent with the agency's goals of "having more transparency in this institution and all the utilities that we regulate." She called arguments by Uber that the commission would be unable to accomplish those ends without jeopardizing consumer privacy "a false narrative."
Commissioners cite commitment to transparency
Access to data in the annual reports "is something that many of our local governments are really yearning for, to be able to manage their transportation needs and their safety needs," she said. "And I just look forward to, really, these future reports coming out so that more of our, not just our local governments, but the public at large can benefit."
Commissioner Clifford Rechtschaffen hailed the decision for ending the presumed confidentiality of future ride-hailing annual reports.
"We have a very strong presumption in the state that information that public agencies have is public," he said, adding that the agency's rules provide a process for determining whether information truly needs to be kept confidential to protect privacy or trade secrets.
The commission did not address the continuing secrecy of the prior safety reports during its vote in Sacramento, but has said the matter would be addressed at an unspecified future time.
That earlier data could be very useful for city planners, said Joe Castiglione, Deputy Director for Technology, Data, and Analysis at the San Francisco County Transportation Authority.
"Not only would the prior years of data allow us to better understand safety issues," he said in an email, it would provide insight into how ride-hailing may affect traffic patterns and transit ridership, and "what we need to plan for."
A spokesman for Uber declined to comment on the vote. A spokeswoman for Lyft did not respond to a request for comment.
Updated 5:35 p.m. March 13 to reflect comments from San Francisco City Attorney Dennis Herrera.
Correction: A previous version of this story misattributed a quote spoken by Commissioner Martha Guzman Aceves at the hearing Thursday.
---