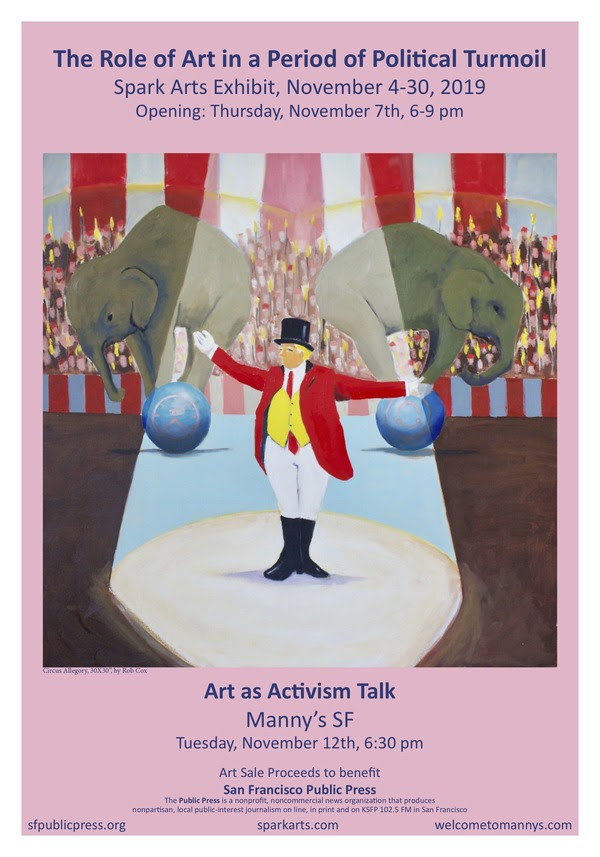 A group of local artists has organized an art show and public discussion about the intersection of art and politics. "The Role of Art in a Period of Political Turmoil" runs through Nov. 30. To celebrate the launch, there will be two events held at Spark Arts Gallery, 4229 18th St., in San Francisco:
Opening Reception Thursday, Nov. 7, 6 to 9 p.m.
"Art as Activism," a panel discussion co-hosted by Manny's Tuesday, Nov. 12, 6:30 p.m. *CANCELLED*
The San Francisco Public Press is honored to have been chosen to be a recipient of proceeds from art sales from the show, and we will be attending both events — come find us and say hello!
Click below to hear Rob Cox, a San Francisco painter and one of the organizers of the exhibition, on "Civic."