The lead attorney for Raymond "Shrimp Boy" Chow, the reputed Chinatown gangster who was convicted of murder and a long list of other crimes two weeks ago, is now alleging that a federal trial judge failed to disclose a conflict of interest, and that he downplayed evidence implicating Mayor Ed Lee in a sprawling public corruption investigation.
In a long-shot bid to overturn Chow's conviction, lawyer Curtis L. Briggs accused U.S. District Court Judge Charles Breyer of acting out of bias by withholding documents and secret recordings of the mayor from court while presiding over the trial last year.
In a petition filed late Saturday, Briggs wrote that Breyer had an undisclosed conflict of interest because his wife leads a nonprofit organization, City Arts and Lectures, that received grants from a city fund under the mayor's influence. Briggs asked the judge to step aside, and said his client deserved a new trial.
Starting around 2011, the FBI conducted a wide-ranging undercover corruption investigation that involved at least 10 local public officials in addition to Chinatown figures who federal prosecutors say ran a criminal enterprise headed by Chow. Last Friday the probe resulted in indictments for bribery and money laundering of two city staffers who also worked on Lee's 2011 campaign, plus a former school board president.
Briggs complained in the nine-page "preliminary and summary request," provided over the weekend to the San Francisco Public Press, that Breyer repeatedly shut down his attempts to widen the scope of the Chow trial by showing that his client was being unfairly targeted in the context of a much larger scandal.
"Judge Breyer was under a duty to evaluate potential conflicts of interest and he failed to identify that his spouse was the director of a corporation that received an annual grant of nearly $50,000 directly from the Mayor's budgetary allowance for the arts, during the time frame in question up until the present," Briggs wrote.
Since Lee became mayor in 2011, Grants for the Arts, a city-run agency, gave City Arts and Lectures more than $200,000 in grants. But for many years and under several mayors, the group has been among the smaller recipients of money originating from the Hotel Tax Fund. Last fiscal year Grants for the Arts gave out $10.3 million to 213 organizations.
The brief never named Breyer's wife — Sydney Goldstein, City Arts and Lectures' founding executive director — nor did it accuse her of any wrongdoing. But the personal nature of the attack on the judge is certain to get his attention. Goldstein was traveling Monday and was unavailable for comment, an assistant said. A representative of Breyer's office said the judge would not comment on the brief.
In response to news about the filing, mayoral spokeswoman Christine Falvey repeated a broad statement that said the mayor had no knowledge of the bribes or campaign finance violations alleged to have been conducted to his benefit. Years after the investigation started, the mayor has not been charged with any crimes.
CLAIM OF CONFLICT
Briggs wrote that as a result of his wife's position as a recipient of city funds through a department controlled by Lee, Breyer had an unavoidable conflict of interest and was incapable of presiding over the case against Chow without bias. Breyer's failure to declare this conflict calls into question the government's resounding victory on Jan. 8, a jury trial that saw Chow convicted of all 162 counts, including conspiracy to commit murder, racketeering and money laundering.
"It should be noted that many public accusations were made against Mayor Ed Lee for his fundraising and alleged money laundering activities in support of his election bid for the 2012 mayoral term" Briggs wrote. "Although the public was not aware of the investigation leading up to this indictment, it would be difficult to believe that the Court was not aware of the corruption allegations against Ed Lee that were subject of media headlines and ongoing public discourse."
Stanford law professor Robert Weisberg said Briggs's combatively worded filing was a desperate effort to appeal his client's conviction, and that his claims of bias were "pretty far fetched."
"The main thing is a legal matter," Weisberg said, "If you don't have an unbelievably obvious conflict of interest — which this is not — you have to demonstrate that it actually manifested itself in some way." He said that technically, any conflict of interest would exist for Breyer's wife and not the judge himself, a subtle but important distinction. Weisberg said that overall Chow and his attorneys "don't have very good issues on appeal," and the conviction would likely be upheld.
It has been widely noted that much like his big-mouthed and charismatic client, Briggs displayed an irreverent swagger when litigating on behalf of Chow. At one point in the trial last fall, Briggs wrote that federal investigators used drones to watch his clients (the FBI denied this) and that the still-sealed evidence may have been burgled.
In a gambit to widen the case, in August Briggs released documents containing details of the probe seeming to implicate City Hall insiders in allowing undercover agents to make political donations that skirted local campaign finance laws because they exceeded the $500 individual giving limit. The leak defied the wishes of Judge Breyer, who quickly issued strict court seals on all the records. One of the files still under wraps is likely a recording of a conversation between Lee and an undercover FBI investigator who was offering the donations. But Breyer said none of the files implicated the mayor himself in any wrongdoing.
Briggs noted in the court filing that the judge's brother, U.S. Supreme Court Justice Stephen Breyer, did declare a conflict of interest in a recent case that had many parallels. "In 2015, Justice Breyer overlooked the fact that his wife owned stock in a company that was a party to a controversy which Breyer participated in adjudicating." The justice resolved the conflict when his wife divested herself from the investment.
This was not the only effort by Chow's defense team to retry the case in and out of court. On Sunday, KTVU Channel 2 News aired a jailhouse interview with Chow, who told reporter Amber Lee that he was innocent of all charges. "You can't find a worse scapegoat than me," Chow said. "My past record gets the whole Chinatown sheen. Every time there's been trouble, yeah, everyone wants to point the finger at me."
LOCAL INDICTMENTS
The accusations made by Chow's legal team came the day after District Attorney George Gascón generated headlines by issuing three corruption-related indictments, based largely on evidence collected during the FBI's investigation into Chow and now-imprisoned state Senator Leland Yee.
Lee's office has consistently accused Briggs and his colleagues of a futile effort to deflect focus from Chow's misdeeds. But last week's charges now offer a glimpse of possible improper back-room deals in City Hall.
"This lightweight prosecution that focused on my client is an endless sea of garbage that they didn't dig through and look at the facts," Briggs said in an interview. "To charge only Chow in the context of widespread political corruption and favoritism is more than disgusting."
His protests mostly fell on deaf ears until this week. "People blew them off," Briggs said, "but lo and behold, it's actually true."
The new charges from the district attorney focus on former Human Rights Commissioner Nazly Mohajer and former staffer Zula Jones. Each is accused of four counts of bribery and one of money laundering. Former San Francisco Unified School Board President Keith Jackson faces four counts of bribery, one of money laundering and one of grand theft of public money.
At a press conference Friday, the district attorney offered no details, taking questions from reporters but said he could not answer them because of a court-imposed protection order. On Monday, Mohajer, Jones and Jackson all turned themselves in and were booked into the county jail, though their arraignment dates have not been set, the San Francisco Examiner reported.
The case from which the charges emerged was one of the largest federal probes into public corruption in recent memory, which began sometime before 2011 and is now being called as an ongoing federal case.
Briggs said the applications for wiretaps in the case, which Breyer approved, included FBI affidavits claiming that Lee's staff accepted more than $20,000 in illegal campaign donations. The lawyer said this demonstrated Lee's participation in a scheme "facilitating preferential treatment on real estate opportunities in San Francisco."
But details about last week's indictments remained scarce. Much of what the public learned about the Jackson, Jones and Mohajer was from court filings by Chow's attorneys in August. His accusation was that that Lee's subordinates organized a bribe in 2012 from an undercover FBI agent to cover debt from Lee's 2011 campaign in exchange for influence and access to sweetheart development deals.
On Friday the mayor issued a statement regarding the indictments through his spokeswoman, Christine Falvey: "Mayor Lee is deeply disturbed by the alleged criminal activities of Mr. Jackson, Ms. Jones and Ms. Mohajer and strongly condemns them. There is absolutely no place in San Francisco for this corruption, especially in city government, and Mayor Lee urges the district attorney and city attorney to pursue these charges to the fullest extent of the law."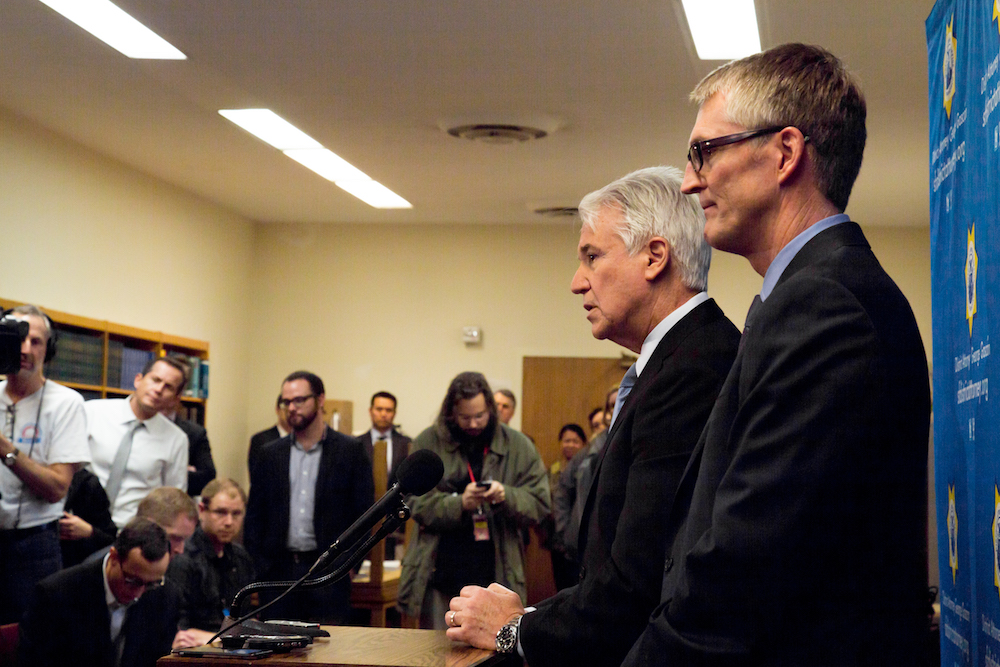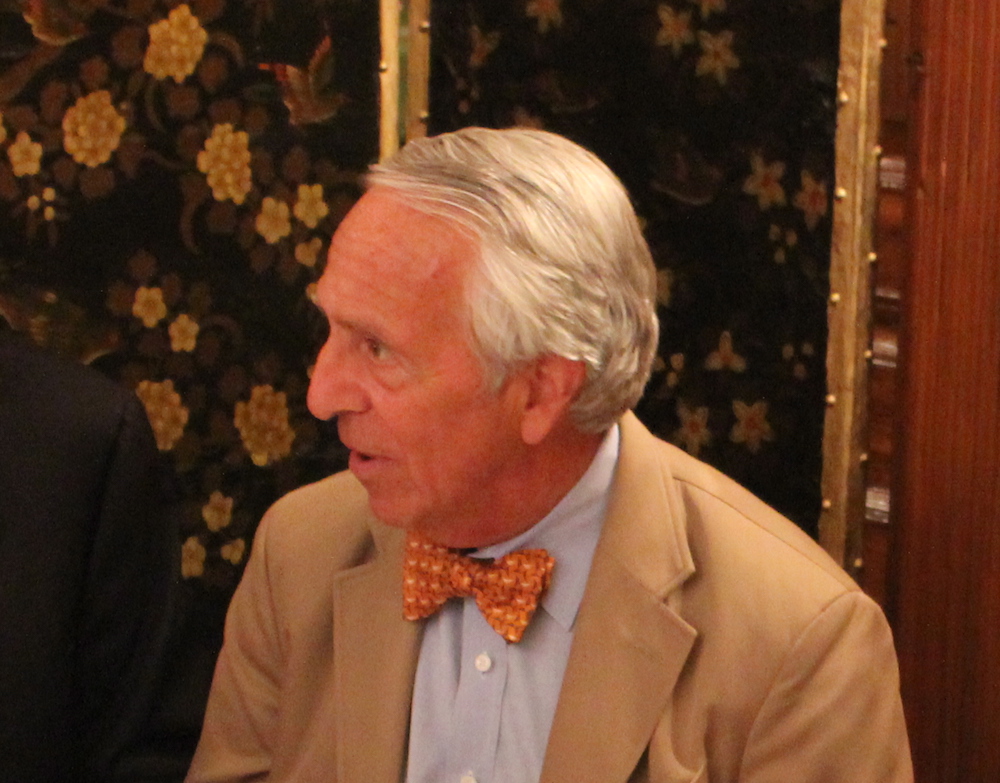 ---